Ples L. Kujawa, MD
Procedures & Services
Dr. Kujawa keeps current on the newest advances in orthopaedic care including:
Pathologies / Conditions We Treat
ACL Tear
Meniscus Tear
Rotator Cuff Tears and Disorders
Shoulder Dislocation / Instability
Labral Tear
SLAP Tear
Athletic Injury including children
Bicep Injury
Osteoarthritis
Knee Pain
Hip Pain
Fractures including children's fractures
Running Injuries
Our Specialties
Anterior Cruciate Ligament (ACL) Reconstruction
ACL Repair
ACL Surgery
Meniscus Surgery
Cartilage Surgery
Knee Ligament Reconstruction
Treatment of Shoulder Dislocation / Instability
Treatment of Rotator Cuff Disorders and Tears
Arthroscopic Shoulder Surgery
Arthroscopic Shoulder Stabilization
Arthroscopic SLAP and Labral Surgery (Labral Repair and SLAP Repair)
Arthroscopic Rotator Cuff Repair
Arthroscopic Knee Surgery
Joint Reconstruction
Orthopaedic Surgery
Total Hip Replacement
Total Knee Replacement
Partial Knee Replacement (Uni Knee Replacement)
General Orthopaedics
Fracture Care
Adult and Pediatric Orthopaedic Trauma
Minimally Invasive Surgery
Sports Medicine
View Multimedia
Patient Education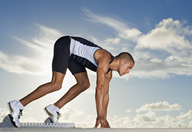 Our Approach
Each patient is unique so our goal is to get to know you as a partner in your care. Open communication, personal attention, and shared decision-making provide the foundation for our relationship. We begin with a comprehensive physical examination using the most advanced imaging technology available. That enables us to provide you with an accurate diagnosis. We will then develop an individualized treatment plan to relieve your discomfort and restore function while minimizing any possible risks.
Copyright © 2021 Ples L. Kujawa, MD |
Disclaimer
Last Modified: November 5, 2020